ANNUAL COMMUNITY CAROL SERVICE &
CGCA'S 52nd ANNIVERSARY CHRISTMAS RECEPTION
Monday 4th December 2023.  6.30pm at St. Paul's Church, Covent Garden.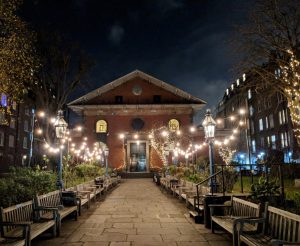 The most convivial event in the Covent Garden calendar!
Everyone is welcome, of any faith or none, as we celebrate Christmas and look forward to a New Year.
There will be carols, readings, music, opera, food and drink at this beautiful church in the heart of our neighbourhood.  Come in through the entrance gate on Bedford Street (postcode WC2E 9ED).