Our community's annual sugar and spice fest returns on 31st October.  Brave local hosts open their homes to various small creatures prowling the neighbourhood with their parents between 5pm and 6.30pm this year.  Games, ghouls, ghosts and glucose are the order of the night.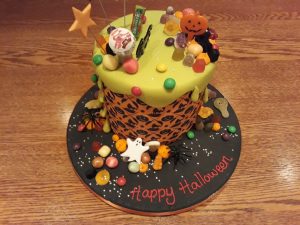 If you would like to be considered as a new host this year, please get in touch with Amanda (ARigby@CoventGarden.org.uk).  Dressing up is not compulsory, but it's a good excuse to wake your inner wizard!
If you are the parent of one or more afore-mentioned small creatures who are keen to join in, and you are not already on Ana Maria's or Michelle's lists, please contact Michelle (MZini@CoventGarden.org.uk).